In every generation throughout history, there have been athletes who are so incredibly unique; so captivating, charismatic and great, that they've redefined what it means to perform and operate in their respective sports, forever.

Athletes like Muhammad Ali, Michael Jordan, Pelé, and Michael Phelps are just some of the athletes who have transcended the status quo of their sport so much so that they've become individuals who are larger than life.

In the world of Muay Thai, many fans and fighters past and present would argue that Suphachai Saenpong, also known as Saenchai PKSaenchaiMuayThaiGym (formerly Saenchai Sor. Kingstar), is their combat sport's version of such an athlete.

Throughout his career, Saenchai has been different. Different not just in his style, approach, and in-ring abilities, but also in his disposition; desiring to be something much greater than the limits many have put on him because of his physical attributes.

And once he laced up his gloves at the tender age of 8, this same hunger and desire was hard to ignore. And soon enough, his brilliance in the ancient "Art of Eight Limbs" would go on to capture the attention of an entire nation, and not long after, the entire world.

Let us take a look at the brilliance of this larger-than-life legend of a fighter, what sets him far apart from the rest, and how you can experience all this for yourself at his 2-day seminar at Evolve MMA on December 2 -3. Click here to reserve your spot:



Ordinary Start, Extraordinary Prodigy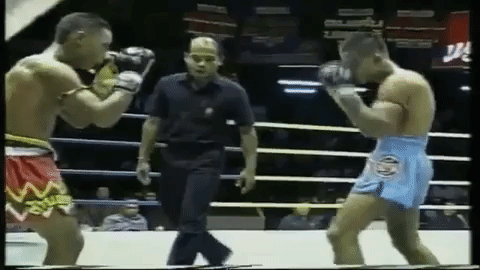 At 37 years old, Saenchai has been fighting actively as a professional for almost 30 years and counting, with more than 20 of those years being at the highest level of professional competition both in Thailand and globally.

Mesmerized by the nation's favorite pastime even as a child, Saenchai started practicing Muay Thai at the age of 7 in the Maha Sarakham province of northeast Thailand. Without a gym nearby, Saenchai would train at home with his father who would wrap clothes around his hands and arms to resemble kicking pads and punching mitts for Saenchai to practice on.

At the age of 8, Saenchai began training at his first Muay Thai gym and won his first professional bout after only a week of training there; earning 30 Thai Baht (THB) and giving 20 THB to his father after the fight. From there, he began to make a name for himself before finally having his first fight in the nation's capital of Bangkok at the age of 14.

Just two years after his first fight in Bangkok, Saenchai won his first Lumpinee Stadium title – the most prestigious title in the world of professional Muay Thai – at the age of 16 in the super flyweight division. He would then go on to win a second Lumpinee Stadium title, this time in the bantamweight division, another two years later at the age of 18.

In Thailand, it isn't uncommon for a fighter to start training in Muay Thai at a very young age. It is, however, uncommon for young fighters to be recognized as prodigies among the sheer amount of world-class teenage fighters who emerge from Thailand every year. But even among the few prodigies singled out by fans and experts alike, Saenchai, with his impressive achievements as a teenager, was a prodigy considered to be truly extraordinary.



Astounding Record, Astonishing Accomplishments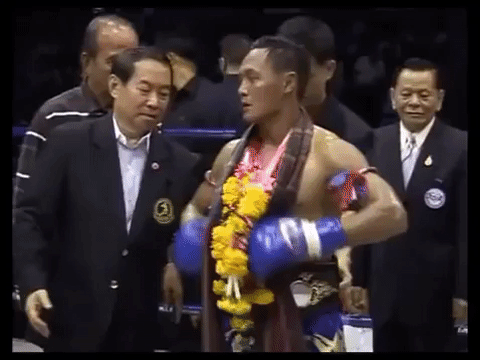 Throughout his now almost 30-year-long career as a professional fighter, Saenchai has accumulated a total of over 300 fights with one of the highest win percentages for such a large number of bouts in the history of the sport.

From those wins, he has gained four Lumpinee Stadiums titles in four different weight divisions, multiple World Muay Thai Championship titles in various weight divisions, multiple Thailand Championship titles, was named Sports Writers of Thailand Fighter of the Year twice, and even an international interim championship title in boxing where he remains undefeated.

However, it isn't just the many titles that have made him arguably the greatest Muay Thai fighter of all time; it is also the great fighters and legends he has beaten to earn them. Saenchai has been consistently able to beat and hold his own against some of the very best fighters of his era and even those from after his era.

Some of these include Thongchai Tor Silachai, Neungsiam Fairtex, Singdam Kiatmoo9, Nopparat Kiatkamtorn, Kongsak Sitboonmee, and many more.

Here is a summary of Saenchai's notable titles and accomplishments:

Lumpinee Stadium Lightweight champion
Lumpinee Stadium Super featherweight champion
Lumpinee Stadium Bantamweight champion
Lumpinee Stadium Super flyweight champion
2008 Sports Writers of Thailand Fighter of the Year
1999 Sports Writers of Thailand Fighter of the Year
Phoenix Fighting Championship
Toyota Vigo Marathon Tournament Champion
Muay Thai Warriors Welterweight champion
W.P.M.F. Interim World Welterweight champion
WBC Diamond World Champion
WMC World Lightweight champion
Toyota Cup tournament champion
MTAA World Lightweight champion
2003 PABA Featherweight interim champion
Master Technician, Magnificent Showman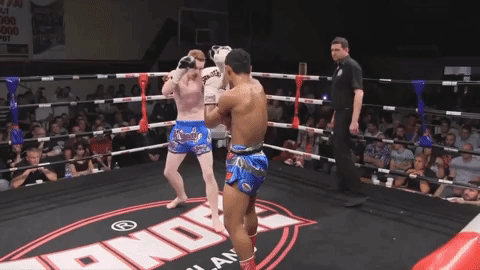 Throughout history and of the many elite level fighters in Thailand, very few have the well-rounded skillset to be considered a complete embodiment of all that is Muay Thai. That is, to be exceptionally skilled with the use of all the eight limbs of the ancient art – fists, elbows, knees, and shins.
Other greats like Samart Payakaroon, Namsaknoi Yudthagarngamtorn, and Orono Wor Petchpun are just some of the legendary fighters who fall under this unique category, and the name Saenchai is without question a very deserving one on that list as well.
However, what sets Saenchai apart is the skill, genius, and fearlessness he possesses to be able to perform extremely rare techniques that no other Muay Thai fighter before him would dare to do in the ring, and even more so in the modern era of the sport.
From near perfect feint-sweeps and jumping switch teeps, to his trademark scissor and cartwheel kicks; Saenchai is unparalleled not just in his creativity, expertise, and ring generalship, his artistry and showmanship in the Muay Thai ring are magnificent as well.
Outmatched in Size, Unmatched in Skill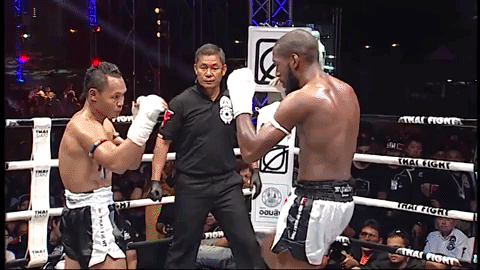 To be able to reign at the top of Muay Thai for so long against those who match you in size and strength would make you a legend; to do the same against those who outmatch you in size and strength way beyond the levels of fairness would grant you a godlike status in the arena of combat sports.
Saenchai was so unmatched in skill at one point in his career that many fighters in his natural weight class would not take up fights against him. Because of this, Saenchai ventured to the higher weight classes to seek high-level opponents who were much bigger, lengthier, and stronger.
At that time, as a natural 126 lb (57 kg) fighter standing at only 5 feet 5 inches (1.66 m) inches, Saenchai was still able to dominate in the 130 to 140 lb divisions, even winning the Lumpinee Stadium title at 135 lbs.
After running out of opponents and having no desire to rematch anyone in Thailand, Saenchai sought fights outside of Thailand, winning almost every single time against opponents who were 17 pounds above his natural weight with great height and reach advantages due to the often large gap in skill against foreign opponents.
This establishes Saenchai as the ultimate and true representation of Muay Thai – an ancient martial art that has always emphasized refined technique over strength. Saenchai has been able to dominate giants of both skill and size using his mastery of Muay Thai offense and defense and doing so in an easy, fun and often times, mischievous way. This is the brilliance of a true pound for pound king.
Experience the Brilliance of Saenchai
Since his rise to worldwide fame, Saenchai has hosted more than a hundred consistently sold out Muay Thai seminars all around the world from China all the way to the United States of America. And soon, he will be hosting arguably his biggest one yet when he travels to the Evolve MMA gym to conduct a two-day seminar alongside some of his former opponents and fellow legends of the sport.
Don't miss this once in a lifetime opportunity to experience one of the most well-known and prolific Muay Thai fighters in the world today:
Date:
Sat Dec 2 and Sun Dec 3, 2017, 10:00am-12:30pm
Venue:
EVOLVE Far East Square in Singapore
Investment:
1 Day/2 Days = $150/$250 for Evolve students, $200/$300 for the public
Here's what you will get once you sign up for the Saenchai Seminar:
Exclusive access to the Saenchai Muay Thai seminar in which he will share the philosophies and techniques that he used to dominate Muay Thai competitions at the highest level.
Photo opportunities with Saenchai.
This Saenchai Muay Thai Seminar is guaranteed to be SOLD OUT due to limited available slots. Grab your spot NOW!